Pasta Time takes the hassle out of freshly prepared pasta by providing you with conveniently quick, frozen filled pastas and frozen pasta sauces in a range of mouth-watering flavours. 
We set ourselves apart in terms of quality by freezing our freshly prepared pastas immediately after production. This allows us to preserve each pasta pocket at the height of its freshness and taste, guaranteeing a satisfying result that you can count on time and time again. 
Our goal is to inspire a feeling of homeyness with each Pasta Time meal. We emulate traditional home-cooked recipes by choosing authentic, traditional ingredients over chemical additives and flavourings. Our promise to you is that if you cannot pronounce the word, you will not find it in our ingredients list.
While we celebrate classic flavour combinations in our pasta, we also love to bring you inventive and unexpected combinations that are bound to become your new favourites. 
No matter how jam-packed your day has been, there's always time for Pasta Time at dinner. Kick off your shoes, gather your loved ones and make a mealtime memory with us. 
We also own and operate TROIKA FOODS which manufactures hand made cabbage rolls.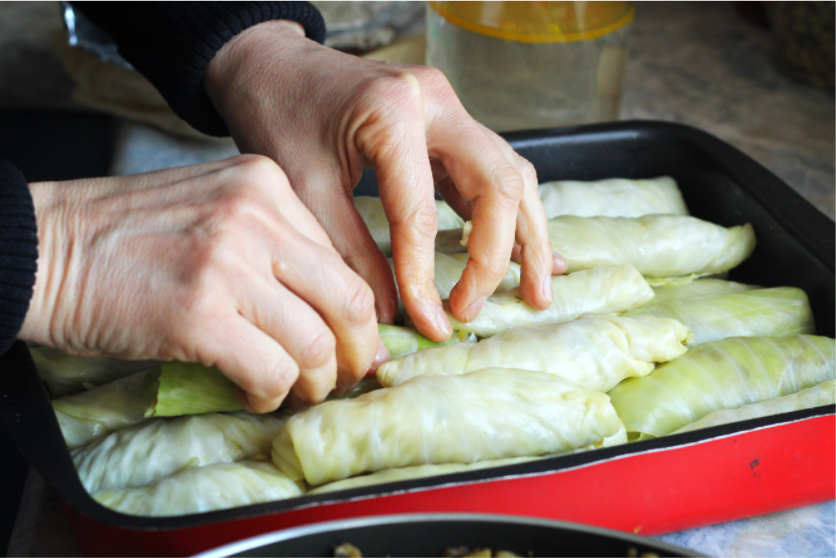 Many people dream of starting their own food manufacturing company and selling their products in retail outlets. But first they must figure out how to produce their product. Upon realizing that a lot of capital is needed, the certification and the right equipment necessary to produce their product, most start-up food manufacturers decide that using a co-packer is the best solution for them, at least at the onset, to get things going.
Pasta Time is also a small-batch manufacturer of private label pasta, and sauces. Based in Sherwood Park, Alberta, Pasta Time can also provide co-packing services in supporting small start-up food manufacturers
Pasta Time provides complete start to finish services. We can help with everything from formulation and recipe scaling to barcodes and labelling. Using our connections in the industry, Pasta Time is committed to your success.
We help you bring your ideas to the table and see them turned into reality. We offer "handholding" services & free consultation throughout the whole process.